Private site
Back to Dashboard

You may wish to turn your Pyro site into a private community. This means that the site will not be available and
users must become a member
first and then be approved by the admin. The option to turn your site into a private site is available via
Access Settings
within the admin panel as shown below.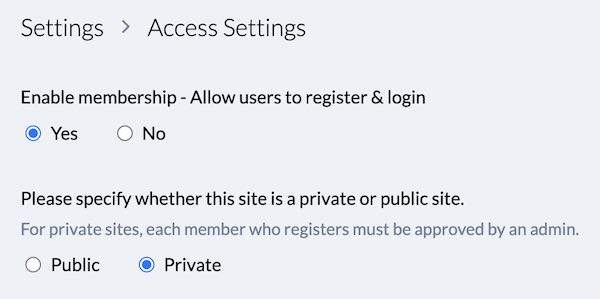 Once this is enabled, visitors to your site will see a login page as shown below. If the user is not a member yet, he will have to create an account, verify the email and wait until the admin approves the membership.
Any new members who are not yet approved by an admin will appear in the
Un-approved
tab in the member section of your admin panel.
Once you approve the member, you will see him being listed in the
Approved
tab and an email notification will be sent out to the member letting him know of the member approval.

Got questions?
Get in touch with us